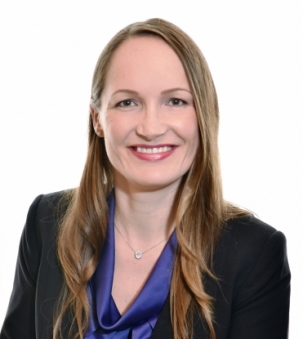 Sylvia Tatarek
REALTOR®
Keller Williams Innovation Realty, Brokerage
519-570-4447

519-574-5873
About Sylvia
Sylvia is a passionate professional who loves her work. Along with assisting you to strategically position your property for sale in today's market, she also spends her time helping you identify your ideal home or a suitable investment property to add to your portfolio. She does not treat the buying and selling of a client's home or investment as merely a transaction. Every time you make a move, it leads to new beginnings and a new way of living life. She will work alongside you while helping you make the right buying and selling decisions. Sylvia has been serving the Waterloo Region since 2008 and she is looking forward to the opportunity to work with you!

You will get concise and direct answers to your questions, backed by research and an understanding of the local market. Sylvia delivers prompt service and pays meticulous attention to detail. You can expect a real estate agent that cares that you are making the right decision. She is dedicated to honesty, even if that means communicating that it might not be the right time to buy or sell for your situation.

Sylvia is an Advisor, not a Salesperson. She is not just focused on "making the sale no matter what." She is here to help you achieve your goal by providing you with the information, advice and expertise required to make an informed decision and to negotiate on your behalf. Working with Sylvia means you have a Realtor® who treats you like a person, not a 'lead' or a 'sales prospect.'

Every client has specific needs and dreams. When you choose Sylvia as your Realtor®, you can trust she will work with you, and for you, to provide the personal service and dedication you deserve. Her philosophy is "Putting You First." Her accomplishments are based on a client-driven approach. Sylvia is dedicated to establishing lifelong relationships with her clients. She takes pride in the fact that most of her business comes from client referrals and repeat customers.

Because of Sylvia's accumulated years of experience and success in this industry, she now shares useful knowledge with other Realtors® for whom she is a trusted resource and a Productivity Coach.
---